Comfort and Safety for All: Bariatric Slipper Socks
Experience the perfect blend of comfort, safety, and style with our Bariatric Slipper Socks. Designed with your unique needs in mind, these slipper socks provide a cozy, secure, and fashionable solution for individuals with bariatric or larger-sized feet.
Key Features:
Extra-Wide Fit: Our bariatric slipper socks are thoughtfully crafted to accommodate wider and larger feet. With an extended width and generous sizing options, these socks provide a comfortable fit without constriction.
Anti-Slip Tread: Safety is a top priority. These slipper socks are equipped with non-slip treads on the soles, offering stability and confidence when walking on various surfaces, including hardwood floors and tile.
Plush Comfort: Made from soft and plush materials, these socks wrap your feet in a cocoon of warmth and comfort. They're perfect for lounging at home or wearing in healthcare settings.
Breathable Design: We've designed these socks to be breathable and moisture-wicking, ensuring your feet stay dry and fresh throughout the day.
Durable Construction: Built to withstand repeated use, these slipper socks are not only comfortable but also long-lasting. They can handle daily wear and regular washing with ease.
Versatile Style: Available in a range of classic colors, our Bariatric Slipper Socks offer a touch of personal style while catering to your comfort. Choose from various colors and patterns to match your preference.
These slipper socks are not just practical; they're a thoughtful gift for loved ones who deserve the utmost in comfort and security.
Whether you or someone you care for needs bariatric-friendly footwear, our Bariatric Slipper Socks provide the perfect blend of functionality and style. Elevate your everyday comfort and safety with these exceptional socks.
Experience the difference of Bariatric Slipper Socks today. Order now and take a step towards a cozier, more secure tomorrow!
BARIATRIC SLIPPER SOCKS - are specialized socks designed for individuals who require extra-wide or larger size socks, typically those with a shoe size of 12 or larger. These socks are commonly used by bariatric patients, individuals with edema, and those with other medical conditions that cause swelling or require a larger sock size.
DESIGNED TO PROVIDE COMFORT - Bariatric slipper socks are used in medical settings such as hospitals, nursing homes, and rehabilitation centers, as well as at home by individuals who require them. They are designed to provide comfort and prevent slips and falls, with non-slip soles that provide extra grip and stability on smooth surfaces.
PREVENTING SLIPS AND FALLS - Healthcare professionals, including nurses and other medical staff, use bariatric slipper socks to ensure that their patients are comfortable and safe while recovering from illness or injury. These socks are an important tool in preventing slips and falls, which can lead to further injury or complications.
These slipper socks make a great holiday gift.
Buy by the case and save.
Call us for price quotations 888-626-1703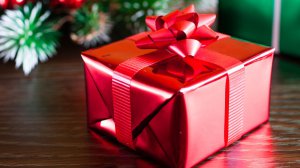 BARIATRIC SLIPPER SOCKS - are designed for individuals who require larger-sized socks to accommodate their feet. Bariatric slipper socks are often used in hospitals and care facilities for patients who are recovering from surgery or dealing with medical conditions that affect their mobility. They are also used by individuals who are overweight or have swollen feet due to edema or other medical conditions. Bariatric slipper socks provide comfort and protection to the feet while also reducing the risk of slips and falls. They are available in big sizes and styles to meet the needs of different individuals.
VERSATILE WEAR – These incredibly stretchable socks fit most adults with men's shoe size up to 15 and women's shoe size up to 13.5. Choose them for comfort, design and warmth.
FOR ANY SITUATION - These medical grade socks are ideal for home use or for use in healthcare facilities. Great for senior men and women, maternity labor delivery, and even Yoga or Pilates!
BARIATRIC SOCKS - For those with swollen feet, ankle wounds or For those with a Larger Foot
EXTRA COMFY - Experience maximum coziness with these super soft slipper socks with grippers. Each one is made with a smooth terry cloth design with a Mid calf Length for extra comfort and support.
HIGHEST QUALITY – Our brand of patient footwear offers the utmost quality, comfort in the healthcare market. The socks are made of soft, breathable terrycloth and are latex free and machine washable for multiple uses
AN IDEAL GIFT - Available in a wide range of colors, you will be sure to find the perfect pair for yourself or a loved one. Available in XL Ankle length, Mid Calf length or XXXL-Bariatric.
MATERIAL AND DESIGN - 85% Polyester/ 15% Nylon/ Latex Free/ Mid Calf Length design
SKU

Size & Color

Pack of 4

Pack of 8

Pack of 12

1099-Red
10-13 Red
16.00
(4 Pairs)
14.00 x2
$28.00 (8 Pairs)
12.00 x3
$36.00 (12 Pairs)
1099-Black
10-13 Black
16.00
(4 Pairs)
14.00 x2
$28.00 (8 Pairs)
12.00 x3
$36.00 (12 Pairs)
1099-Yellow
10-13 Yellow
16.00
(4 Pairs)
14.00 x2
$28.00 (8 Pairs)
12.00 x3
$36.00 (12 Pairs)
1099-Gray
10-13 Gray
16.00
(4 Pairs)
14.00 x2
$28.00 (8 Pairs)
12.00 x3
$36.00 (12 Pairs)
1099-Royal
10-13 Royal
16.00
(4 Pairs)
14.00 x2
$28.00 (8 Pairs)
12.00 x3
$36.00 (12 Pairs)