Pack of 3 Non Skid Diabetic Slipper Socks Sizes 9-11, 10-13 & 13-15
SKU# DSS
COMFORT AND STYLE - Elevate your comfort and style with our premium collection of high-quality slipper socks in versatile crew length sizes 9-11, 10-13, and 13-15. Crafted with meticulous attention to detail, these slipper socks are designed to redefine your cozy moments with unmatched luxury.
HIGH QUALITY - Our high-quality slipper socks are the epitome of comfort and functionality. Whether you're unwinding at home, staying warm on chilly nights, or simply lounging around, these slipper socks are the ultimate choice for discerning individuals. These Slipper socks are not the ones they give you in a hospital which you throw away after one use. They can be washed and used over and over.
Experience the extraordinary comfort of our slipper socks, crafted from top-tier materials for exceptional durability. The non-slip, gripped soles provide added security and stability on various surfaces, while the indulgent, plush interior cradles your feet in warmth and softness.
Choose from a captivating array of colors. ensuring that these slipper socks make a fashion statement as well. These crew length slipper socks are available in sizes 9-11, 10-13, and 13-15, guaranteeing a perfect fit for everyone in the family.
Discover the pinnacle of comfort, style, and warmth with our high-quality slipper socks in crew length sizes. Elevate your relaxation experience with these must-have essentials today and indulge in the luxury you deserve.
DIABETIC SLIPPER SOCKS - are designed for individuals who require extra comfort, support, and protection for their feet, particularly those with diabetes or other foot conditions that require special care. These socks are similar to diabetic quarter socks, but with the added feature of a slipper design that provides extra warmth and coverage for the entire foot.
Some COMMON USERS of diabetic slipper socks include:
Older adults with diabetes or foot-related complications
Individuals with peripheral neuropathy or other nerve disorders
Patients undergoing dialysis or chemotherapy
People with circulation problems or varicose veins
Anyone who needs comfortable and supportive footwear for indoor use
NON SKID BOTTOM -Diabetic slipper socks are often used as indoor footwear, and are particularly helpful for those who have cold feet or need to keep their feet covered to avoid injury or infection. They are available in a variety of sizes, colors, and styles, and have A added feature such as non-skid soles
These slipper socks make a great holiday gift.
Buy by the case and save.
Call us for price quotations 888-626-1703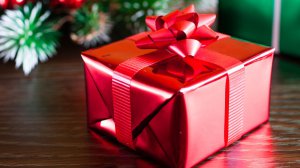 ✅ DESIGNED FOR- Diabetic slipper socks are designed for individuals with diabetes or other conditions that affect blood flow to the feet. People with diabetes are at increased risk of developing foot problems, such as neuropathy, ulcers, and infections, so it's important for them to wear socks that offer extra protection and support. Diabetic slipper socks are made from soft, non-irritating materials that won't rub or irritate the skin, and they are designed to minimize pressure on the feet. They also have a seamless toe to prevent chafing and irritation, and a non-binding top that won't constrict the leg. Diabetic slipper socks are often recommended by healthcare providers for people with diabetes to help prevent foot injuries and promote healthy circulation.
✅ DIABETIC SOCKS: Our physician-approved therapeutic diabetic slipper socks are recommended for patients and individuals with circulatory problems, diabeties, edema, and neuropathy. They provide warmth, comfort, and peace of mind. They help reduce instances of bruising and decreased blood flow around the cuff of the sock and enhances patient comfort.
✅ COMFORTABLE: Our mid-calf diabetic socks for women and men are made with a soft 90% Cotton, 7% Polyester, and 3% Elastane with superior stretch and non-constricting seams allowing the socks to fit a swollen leg comfortably. The physician's choice of affordable medical socks, neuropathy socks, Men's and Women's diabetic socks that give your legs the blood circulation & quality you crave for!
✅ NON-SLIP SOCKS: Our non skid socks for neuropathy, diabetes, and edema were designed to prevent falls without affecting movement. They feature a skid resistant tread-bottom to help reduce the risk of falls and let patients feel safer while they are on their feet.
✅ HOSPITAL SOCKS: Our deluxe slip resistant socks feature a cuff for a secure fit with non-constrictive comfort. Our socks with grippers for women and men are a perfect medical care product for people with swollen feet, edema, or diabetes.
✅ THE RIGHT CHOICE IN HEALTH CARE APPAREL: At Personal Touch Health Care Apparel, we are well aware of many of the problems that come with diabetes, neuropathy, edema, and circulatory problems. Most of these problems are directly related to the patient's feet. With this in mind, we have developed a new loose-fitting Diabetic Slipper Socks
✅ NUMBER ONE CHOICE: The grip socks from Personal Touch Health Care Apparel for men or women's They are must haves that provide hours of comfort and relief. Our diabetic socks have a rubber tread on the bottom to help reduce the risk of falling. They feature a mid-calf design for everyday comfort. They are great for patients with edema or diabetes.
✅ THE RIGHT SIZE FIT: They come in sizes Ladies 9-11 (fits Ladies Shoe Sizes 4-10) Men's 9-11 (fits Men's shoe size 5-11) Men's 10-13 (fits Men's Shoe Sizes 7-13) and Men's 13-15 (fits Men's Shoe Sizes 9-15
| Size | Colors | Pack of 3 | Pack of 6 | Pack of 12 |
| --- | --- | --- | --- | --- |
| 9-11 | White, Black, Grey | 12.00 (3 Pairs) | $8.00 x2 $21.00 (6 Pairs) | $6.00 x4 $36.00 (12 Pairs) |
| 10-13 | White, Black, Grey | 12.00 (3 Pairs) | $8.00 x2 $21.00 (6 Pairs) | $6.00 x4 $36.00 (12 Pairs) |
| 13-15 | White, Black, Grey | 12.00 (3 Pairs) | $8.00 x2 $21.00 (6 Pairs) | $6.00 x4 $36.00 (12 Pairs) |
---
Sizes: 9-11, 10-13 & 13-15
---
Colors: Black, Gray, White.

---
Shipping information goes here
Featured positive reviews:
Diabetic Slipper Socks
08/31/2019
I am recovering from a severe knee infection and needed socks that would fit my swollen leg. These were the best that I could find at a very decent price. The tops expanded enough so that it didn't cut off the circulation to the lower leg and foot. They are washable so I'll be able to get many uses of them. The non-skid soles have larger and better pads than other socks that I have tried. They are truly non-skid even on hardwood flooring. I love them.