Introducing our luxurious Mid-Calf Slipper Socks, designed to keep your feet cozy and comfortable all year round. These slipper socks are the perfect fusion of style and warmth, making them a must-have addition to your loungewear collection.
Key Features:
Premium Materials: Crafted from high-quality materials, our slipper socks are soft to the touch, providing a cloud-like comfort that will make you never want to take them off.
Mid-Calf Length: With a mid-calf length, these socks offer extra warmth and coverage, making them ideal for chilly nights and mornings.
Non-Slip Design: Equipped with non-slip grippers on the sole, you can confidently move around your home without worrying about slipping on smooth floors.
Stylish and Versatile: Whether you're curled up on the couch, working from home, or just unwinding after a long day, these slipper socks are the perfect companion. Their timeless design makes them suitable for men, women, and even kids.
Warmth Without Bulk: Our slipper socks provide exceptional warmth without the bulkiness of traditional slippers, allowing your feet to breathe while keeping them toasty.
Easy Care: These socks are machine washable, ensuring that they stay fresh and cozy for countless wearings.
Choose Your Style:
Select from a range of colors and patterns to match your personal taste and fashion preferences. From classic neutrals to playful designs, there's a perfect pair for everyone.
Our Mid-Calf Slipper Socks make a fantastic gift for loved ones or a treat for yourself. Whether you're sipping hot cocoa by the fireplace or just enjoying a quiet evening at home, these slipper socks will be your go-to choice for relaxation and warmth.
Upgrade your downtime with the unparalleled comfort and style of our Mid-Calf Slipper Socks. Order yours today and experience the joy of keeping your feet snug and stylish all day long!
ANKLE LENGTH NON-SKID SLIPPER - socks are designed for individuals who need comfortable and safe socks for indoor use. These socks are non-skid but with an ankle-length design.
Some COMMON USERS of ankle length non-skid slipper socks include:
Older adults who need extra support and protection for their feet and ankles
Individuals with balance or mobility issues who need slip-resistant socks to prevent falls
Patients in hospitals or nursing homes who need comfortable and hygienic footwear
Anyone who needs comfortable and warm socks for indoor activities during cold weather
Individuals with sensitive skin or foot conditions that require special care
MACHINE WASHABLE - Ankle length non-skid slipper socks are available in a variety of sizes, colors, and styles, and may have a added feature such as non-skid soles, They are easy to put on and take off, and can be machine washed for easy care.
These slipper socks make a great holiday gift.
Buy by the case and save.
Call us for price quotations 888-626-1703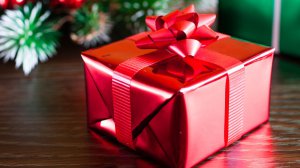 MID-CALF SLIPPER SOCKS - are worn by people who want a sock that extends up to mid-calf level. They are a popular choice for individuals who want to keep their feet and lower legs warm and cozy while lounging around the house or sleeping. Mid-calf slipper socks come in a variety of materials, including wool, cotton, and synthetic fibers, and are available in different styles and designs. They are often worn by people who have hardwood or tile floors in their homes and want a slip-resistant sole to prevent slips and falls. Mid-calf slipper socks can be worn by anyone, including children, adults, and seniors.
VERSATILE WEAR – These incredibly stretchable socks fit most adults with men's shoe size up to 12 and women's shoe size up to 13.5. Choose them for comfort, design and warmth.
FOR ANY SITUATION - These medical grade socks are ideal for home use or for use in healthcare facilities. Great for senior men and women, maternity labor delivery, and even Yoga or Pilates!
EXTRA COMFY - Experience maximum coziness with these super soft slipper socks with grippers. Each one is made with a smooth terry cloth design with a mid-calf length for extra comfort and support.
HIGHEST QUALITY – Our brand of patient footwear offers the utmost quality, comfort in the healthcare market. The socks are made of soft, breathable terrycloth and are latex free and machine washable for multiple uses
AN IDEAL GIFT - Available in a wide range of colors, you will be sure to find the perfect pair for yourself or a loved one. Order your mid-calf slipper socks today!
MATERIAL AND DESIGN - 85% Polyester/ 15% Nylon/ Latex Free/ Mid Calf Design
---
Colors: Yellow, Tan, Maroon, Green, Red, Royal, White, Black, Pink, Teal, Gray, Purple.

---